"Use your talents, do your best, contribute. Make a difference, because you can."
–Bonnie L. Mohr
We believe nursing homes should have a reputation for being fun places to visit. In a nursing home, people are provided with a nurse's care, but nurses aren't the only caregivers. Besides the obvious medical care, residents also need mental, social and spiritual stimulation to keep their minds healthy — this is where the fun comes in, and where you can make a difference.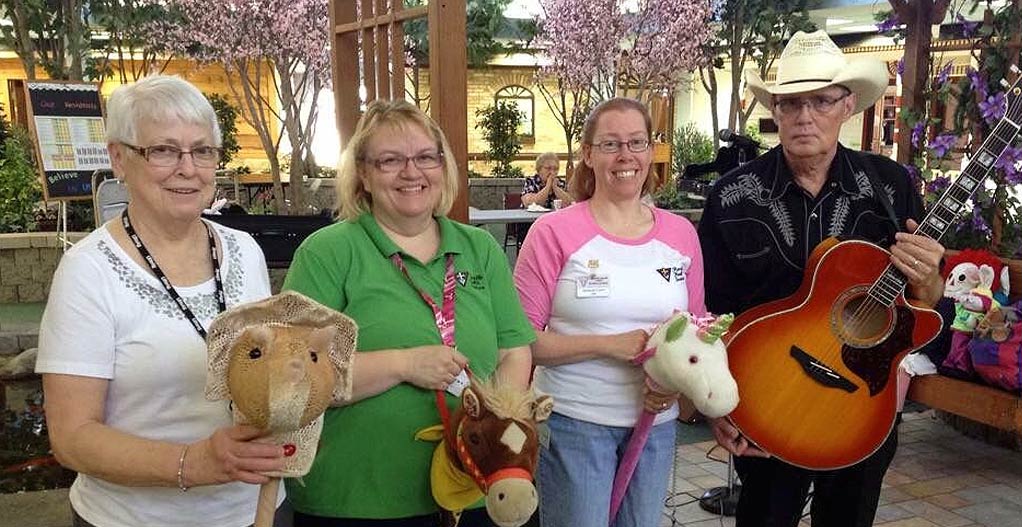 By sharing a smile with a resident or staff member, helping visitors find their way or talking with a daughter about her mother's condition, volunteers quickly discover the reward of giving their time. While this time in total represents a significant dollar amount, their tangible value surpasses more than money can accomplish. Volunteers extend services to residents and visitors that support the St. Francis Health Services' mission and values.
Volunteers come from all walks of life. They're young, middle-aged and older adults. They're men and women, kids, homemakers and business professionals, students and retirees. These people, as diverse as they are, are drawn together in a common desire to serve in a way that improves peoples' lives. Some in big ways, others in small ways; they want to make a difference. Through making a difference in other's lives, they made a difference in their own. Our Volunteer Services program offers people a chance to fulfill this generous spirit of giving.